Tons of hands-on injection

Tons of hands-on injection

Do you want a Combination One-Day Botox® & Dysport® AND Dermal Filler Training at your Buffalo office?
Trainers will come to your Buffalo office location to train you and one medical provider the hands-on Botox training & filler injection techniques for $1499.
Have questions? Give us a call. 212-470-8059
Three Training Options:
ONLINE VIDEO ONLY, TELECONFERENCE HANDS-ON TRAINING, OR ONSITE HANDS-ON TRAINING
IMMEDIATE ONLINE ACCESS TO TRAINING MATERIALS
CERTIFICATE OF COMPLETION
LIVE TELECONFERENCE HANDS-ON TELE-TRAINING
ONSITE VISIT BY OUR TRAINER HANDS-ON TRAINING
TELECONFERENCE HANDS-ON TELE-TRAINING
3 easy steps to schedule your Botox training in Buffalo, NY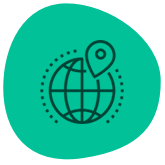 Step 1
Register online for $1499.
Give us three dates that you want your Botox training in Buffalo, NY and we'll set up the earliest training date possible.
Step 2
Receive immediate access to the online training material with over 4 hours of instructional videos.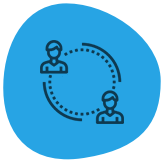 Step 3
Our coordinators will help you prepare for the training day so that you will have the necessary supplies and Botox® and fillers.
Have questions? Give us a call. 212-470-8059
Our goal is to train you so that you feel confident to inject on your own. We GUARANTEE that if you don't feel confident injecting basic Botox (frown, forehead and crows feet lines) or basic dermal filler (laugh lines, marionette line, lips) independently, then we'll train you again for FREE until you feel comfortable. All follow up training sessions are conducted via tele-training with our medical director.
LIMITED TIME OFFER:
As a bonus you get these additional training videos that costs over $1200 for FREE when you sign up today!
Botox for Hyperhidrosis & Migraine Training
Medspa Turnkey Startup Kit & Training
Register Today
Below are the list of cities where we have had training
Why should I train with you?
More Hands-on Injections Experience
Your comfort level and proficiency depends on the number of models that you will personally inject. Most of our trainees inject 4 to 6+ models on their training day.
Personalized Attention
Your training will be in your Buffalo office where you and your office staff will receive our trainer's undivided attention.
Online Training Videos & PDFs
You will get immediate online access to all of your training materials, necessary forms and business plan, as soon as you sign up.
Free Content
Right now, you'll also get access to our online Sclerotherapy, Medical Weight Loss, Botox Medical, and Medspa Consulting training courses for FREE.
Training Guarantee
Your proficiency to inject on your own is GUARANTEED for Basic Botox and filler injections. If you don't feel confident after your training day, then we'll train you again for FREE.